Child Custody
We Strive for Excellence
Grand Rapids Child Custody Lawyer
Understanding Michigan's Child Custody Laws
The words "custody" and "battle" go together so often in our culture that it's hard to hear one without thinking about the other. It doesn't have to be that way. The West Michigan custody lawyers at Rodenhouse Law Group have years of experience negotiating custody agreements that are centered on what both parents care about: the well-being of their kids.
The Family Law attorneys at Rodenhouse Law Group can help you come to a custody agreement that is satisfying, positive and focused on your children.
Types of Child Custody Cases
The child custody attorneys at Rodenhouse Law Group can help you with:
Joint or Shared Custody
Sole Custody
Creating a Parenting Time Agreement
Child Support
Negotiating Weekly, Summer or Holiday Custody Schedules
Michigan's Best Interest Factors
Paternity Suits and Establishing Paternity
Navigate Friend of the Court
Parenting Time Agreements and Parenting Plans
Creating a parenting time agreement or parenting plan can seem like a daunting task. Our Family Law attorneys are knowledgeable in different types of shared parenting practices and will listen to you to help you find the best solution for everyone. A legal custody agreement should take into account the needs and schedules of both parents. Our attorneys put the needs of the child first, so that each parent can have a meaningful relationship with their children.
How is Child Support Calculated?
Our Family Law attorneys are skilled in calculating Child Support agreements and arrangements that will provide for the financial well-being of your children. Child Support calculations takes into account expenses like:
housing,
daycare,
transportation,
education and more.
If you need assistance enforcing a child support agreement and you haven't gotten the help you need from Friend of the Court, our child support lawyers can intervene and help you understand Michigan child support laws and regulations.
Custody Arrangements and Schedules
In the past, a common parenting schedule had one parent with primary custody, and the other parent having one weeknight evening and every other weekend. But custody plans have evolved to give parents more flexible schedules and more meaningful time with their children. Perhaps you're considering a 2/2/3 schedule or a 2/2/5 schedule for your custody agreement. Our attorneys can listen to your situation and use their experience helping many Grand Rapids families to find the best child custody arrangement for your family. The custody law attorneys at Rodenhouse Law Group can help you negotiate summers vs. school year parenting time, holiday schedules and more, taking into account your child's age and help you find creative solutions that will create the positive relationships you need to co-parent together.
Paternity Suits and Cases
Our West Michigan Family Law lawyers can also help with paternity suits and paternity cases. If you're being sued by the State of Michigan for paternity, it's important to get a paternity lawyer that can represent your rights and interests. Our paternity attorneys can also help you establish paternity so you can have a relationship with your child. It's important not to wait on paternity cases, since Michigan passed the Revocation of Paternity Act in 2014. This act says a father must assert his rights as a parent by the time your child is three years old, or risk losing your parental rights. If you have a paternity case, contact the Family Law lawyers at Rodenhouse Law Group right away.
Best Interest Factors in Custody Cases
Our Family Law and child custody lawyers are knowledgeable in Michigan's Best Interest Factors for determining custody arrangements, including the established relationships between parents and children, the capacity of a parent to raise a child, the length of time and stability of a parenting relationship, the moral fitness and mental and physical health of a parent, the home, school and community record of the child, any past charges of abuse or neglect, and the reasonable preference of the child. If you have questions on Best Interest Factors in your custody case, reach out to the expert custody attorneys at Rodenhouse Law Group.
Why Hire the
Rodenhouse Law Group?
Your Success Is Our Success
_______________
• Recommended by Colleagues & Clients
• Over 20 Years of Combined Experience
• Aggressive Legal Advocacy
• Personalized Approach For Every Client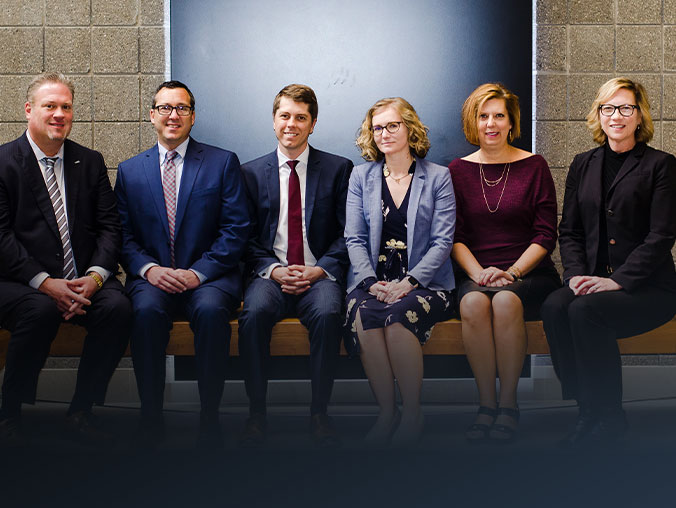 We understand our clients objectives, and want to exceed their expectations. We strive for excellence.
Recommended by Colleagues & Clients
We Take a Genuine Interest In Every Case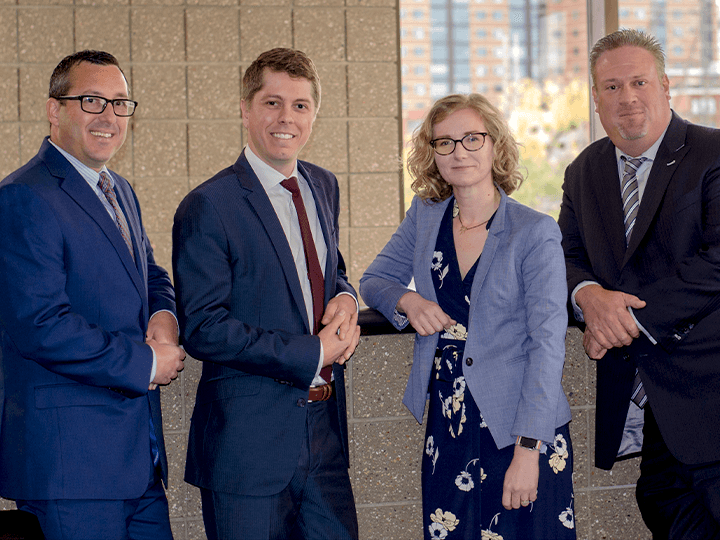 Over the top work horses at this firm.
"I wouldn't go anywhere else, especially with the group effort they put in here to make sure you get treated like a friend instead of just another client."
– John
I have had the best experience using this law firm.
"They have done so much for me and my family. I would highly recommend them to anyone and If I ever need anything I know where to go from now on."
– Heather