Embezzlement
We Strive for Excellence
Grand Rapids Embezzlement Lawyers
Experienced Criminal Defense Firm
If you have recently been accused of committing embezzlement or a similar white-collar crime, you will quickly discover that your entire professional, social, and personal life is at stake. Embezzlement is never treated lightly in Michigan — it is viewed as one of the highest forms of theft. This is because those who are accused of embezzlement usually have the trust of thousands of people to take care of all of their financial savings. Therefore, when embezzlement occurs, countless lives are affected.
Because of the crime's seriousness, convictions result in harsh penalties. Not only could you have your reputation irreparably damaged, but you could lose the most precious years of your life and liberty. This is why it is extremely crucial to get in touch with our Grand Rapids embezzlement attorneys at the earliest opportunity. Count on the Rodenhouse Law Group to hear your story and aggressively defend you in court.
Contact us now at 616-451-4000 whenever you have questions regarding your embezzlement charges, so we can find you the right solution.
What are the Penalties for Misdemeanor Embezzlement in Michigan?
In the State of Michigan, there are different penalties depending on the level of the charge.
So long as the property or money that was taken has a value under $1,000, then the defendant will only be accused of committing a misdemeanor.
If the item has a value of less than $200, then it is likely that you would pay a fine of up to $500 and spend a maximum of 93 days serving time in jail.
If the stolen object's value was between $200 and $1,000, you could serve a full year being imprisoned, and could be charged with a fee of up to $2,000.
What are the Penalties for Felony Embezzlement in Michigan?
If an item, piece of property, or amount of money is valued above $1,000, the charges for embezzlement are suddenly increased to those of a felony.
Some of the specific penalties for different values of embezzlement include:
A punishment of 5 years within prison and a fine of up to $10,000 when the item stolen is between $1,000 and $20,000
A punishment of 10 years within prison and a fine of up to $15,000 when the item stolen is between $20,000 and $50,000
A punishment of 15 years within prison and a fine of up to $25,000 when the item stolen is between $50,000 and $100,000
A punishment of 20 years within prison and a fine of up to $50,000 when the item stolen is over the amount of $100,000
Personalized Defense for Individual Situations
While the above laws indicate the normal situations for embezzlement in Michigan, every case is different. Those who have roles as public officers or work in a credit union or bank often face much harsher punishments. Fortunately, no matter your situation, you can trust our knowledgeable Grand Rapids embezzlement lawyers to defend your cause as we carefully scrutinize the paper trail to determine the truth.
Call us today at 616-451-4000 or contact us online because the Rodenhouse Law Group is ready to aggressively support you against anything that the prosecution attempts to use.
Why Hire the
Rodenhouse Law Group?
Your Success Is Our Success
_______________
• Recommended by Colleagues & Clients
• Over 20 Years of Combined Experience
• Aggressive Legal Advocacy
• Personalized Approach For Every Client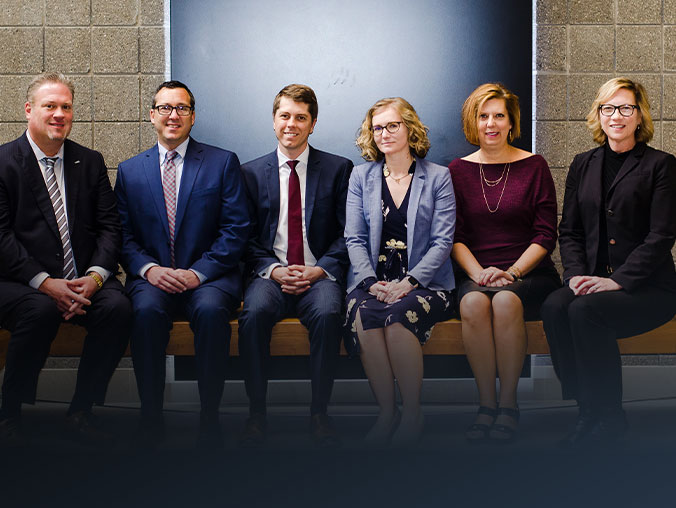 We understand our clients objectives, and want to exceed their expectations. We strive for excellence.
Recommended by Colleagues & Clients
We Take a Genuine Interest In Every Case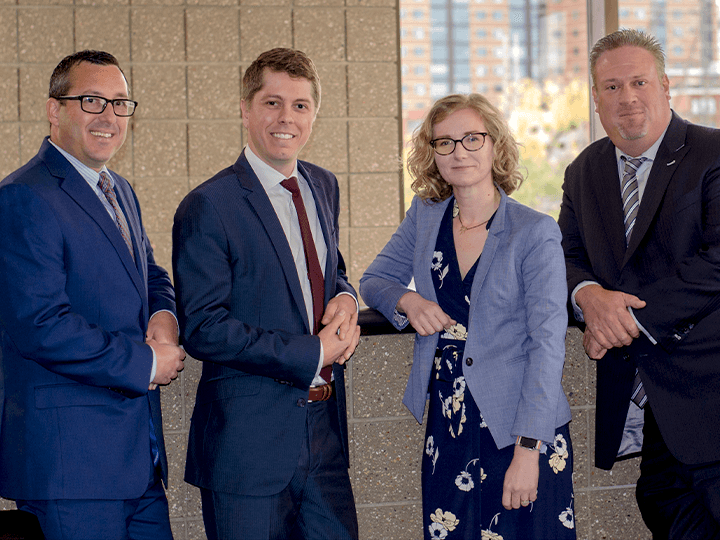 Over the top work horses at this firm.
"I wouldn't go anywhere else, especially with the group effort they put in here to make sure you get treated like a friend instead of just another client."
– John
I have had the best experience using this law firm.
"They have done so much for me and my family. I would highly recommend them to anyone and If I ever need anything I know where to go from now on."
– Heather