Divorce
We Strive for Excellence
Grand Rapids Divorce Attorney
Trustworthy & Client-Focused Representation
Divorce is one of the most stressful life events a person can experience. If you're looking for a lawyer to help you with your divorce, you want someone who will listen to you and help you navigate the legal process with compassion and understanding. You need a divorce attorney who will fight for what you deserve and help you start this next chapter of your life with the least amount of stress possible. The Grand Rapids divorce attorneys at Rodenhouse Law Group can help you make the best decisions for your divorce and avoid much of the anger and frustration that can come with divorce litigation.
Ready to discuss your situation with a divorce attorney? Be sure to fill out our Divorce Intake Form before scheduling a consultation. Divorce Intake Form
What is Collaborative Divorce?
In a Collaborative Divorce, the attorney works with a professional team to support couples through the divorce process, helping them to deal with the emotional issues, as well as the legal and financial issues. In Collaborative Divorce, both parties have their own attorney, who has been trained in Collaborative Divorce. The parties and lawyers sign an agreement stating that they will all strive to reach a settlement without going to court. Once the agreement is completed, the divorce is officially finalized in the court system. Collaborative divorce usually includes a divorce coach, who is a professional trained in mental health, and may also include a financial professional, mediators, or a child specialist, all of whom are trained in Collaborative Divorce. The focus of this process is on the children, and the continued success of the whole family, even after the divorce is final.
What is Spousal Support?
Spousal support (formerly known in Michigan as "alimony") often comes up during the divorce process, especially when the marriage was long-term, or where there is a significant disparity in the parties' incomes. Either the parties or the Court will decide how much the support should be, how long it should be paid, and whether and when it may be changed. Although spousal support used to be paid almost exclusively by husbands to their ex-wives, who also retained primary custody of the children, that attitude is clearly a thing of the past. Women can (and often are) ordered to pay spousal support to their ex-husbands, when the factors support such an order.
How is Spousal Support Calculated?
Michigan caselaw identifies 14 factors to be considered when evaluating spousal support. The factors are supposed to be considered all together, but if it's up to the Court, they will consider the strength of each factor based on their own preference. There is no set formula in Michigan for how much (if any) spousal support should be ordered. The factors to be considered are:
Parties' past relations and conduct
Length of the marriage
Parties' ability to work
Source and amount of property awarded to the parties
Parties' ages
Ability to pay spousal support
Parties' present situation
Parties' needs
Parties' health
Prior standard of living of the parties and whether the parties support others
Parties' contributions to the joint estate
A party's fault in causing the divorce
How cohabitation affects a party's financial status
General principles of equity
There are many things to consider when discussing spousal support, such as how it might fit into the parties' tax liability, as well as how much child support might be paid, as well as where the children primarily reside.
Prenuptial Agreements
If you are considering marriage, the Family Law lawyers at Rodenhouse Law Group can help you draft a prenuptial agreement in Michigan. Especially if you've been through a contentious divorce, prenuptial agreements can help you feel more comfortable in a subsequent marriage and focus on your relationship, instead of worrying about possible future legal battles. Because divorce is a possibility, a prenuptial agreement can protect your assets, and help you avoid conflicts if you were to separate.
Divorce is a major life event that will always be stressful, but the right legal team can help reduce the stress and help you establish the positive relationships you will need for the future.
The divorce attorneys at Rodenhouse Law Group will listen to you, fight for you, and help you find the legal solutions that will leave you satisfied and able to move forward with your life.
Why Hire the
Rodenhouse Law Group?
Your Success Is Our Success
_______________
• Recommended by Colleagues & Clients
• Over 20 Years of Combined Experience
• Aggressive Legal Advocacy
• Personalized Approach For Every Client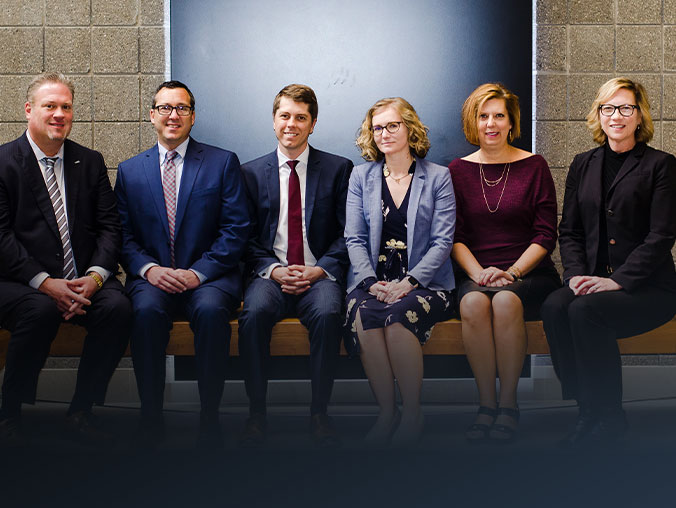 We understand our clients objectives, and want to exceed their expectations. We strive for excellence.
Recommended by Colleagues & Clients
We Take a Genuine Interest In Every Case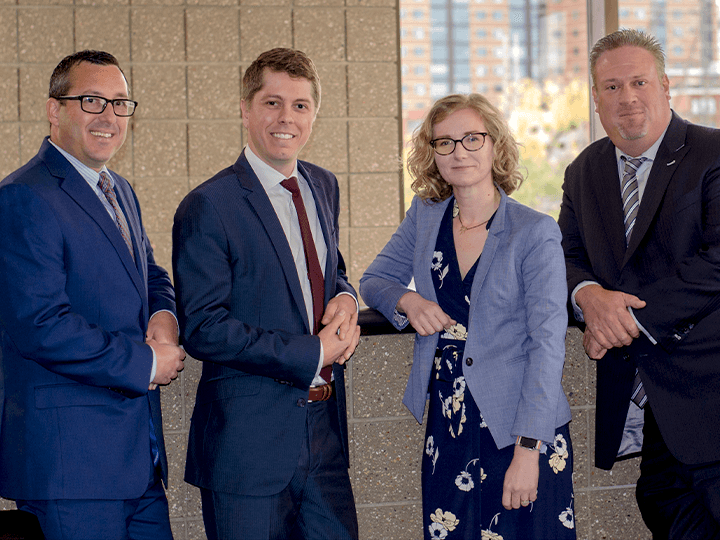 Over the top work horses at this firm.
"I wouldn't go anywhere else, especially with the group effort they put in here to make sure you get treated like a friend instead of just another client."
– John
I have had the best experience using this law firm.
"They have done so much for me and my family. I would highly recommend them to anyone and If I ever need anything I know where to go from now on."
– Heather