Civil Litigation
We Strive for Excellence
Grand Rapids Civil Litigation Lawyers
Trustworthy & Client-Focused Representation Call 616-451-4000
If you're involved in a civil lawsuit, the team at
Rodenhouse Law Group
can handle all your civil litigation needs. Our experienced civil litigation attorneys can help you initiate a civil case or defend you in a civil suit, zealously advocating for your side in any civil law claim in Michigan.
Types of Civil Law Cases
We can handle any civil litigation case, including:
Contract Disputes
Insurance Disputes
Real Property Cases
Ownership and Boundary Disputes
Contract Disputes
Many civil cases involve contracts, particularly contract disputes and breach of contract cases. With any contract case, it's important that your contract attorney be able to examine the details of the contract and use them in their client's favor. Our skilled contract dispute lawyers can use their knowledge of contract law to make sure a contract is legally enforceable and notice any exclusions or clauses that can help to decide a case in your favor. The contract law team at Rodenhouse Law Group can also help you negotiate a favorable settlement in any contract dispute or breach of contract case.
Insurance Disputes
In addition, our civil litigation attorneys are adept at handling insurance cases, including insurance dispute, and insurance claim lawsuits. From homeowners insurance to auto insurance, property insurance, health insurance, and more. Our civil attorneys can help you get what you are owed. Insurance companies are notorious for trying to avoid paying individuals what they are owed. The team at Rodenhouse Law Group will aggressively fight on your behalf to make sure you get what you are legally entitled to.
Real Property Disputes
Our Grand Rapids and West Michigan civil litigation attorneys also handle a variety of real property cases, including land contracts, foreclosure, zoning issues, and ownership and boundary disputes. Our team regularly handles cases involving real property ownership, property line disputes, water runoff, trespass, nuisance, soil erosion, encroachment and more.
We are skilled at negotiating, creating, and enforcing real estate contracts. We can help you resolve your case in a way that helps you move forward, while preserving the value and privacy of your property and assets.
Why Hire the
Rodenhouse Law Group?
Your Success Is Our Success
_______________
• Recommended by Colleagues & Clients
• Over 20 Years of Combined Experience
• Aggressive Legal Advocacy
• Personalized Approach For Every Client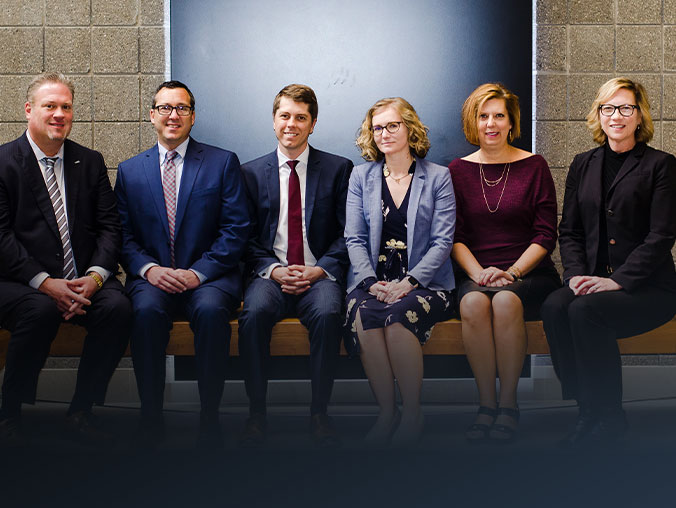 We understand our clients objectives, and want to exceed their expectations. We strive for excellence.
Recommended by Colleagues & Clients
We Take a Genuine Interest In Every Case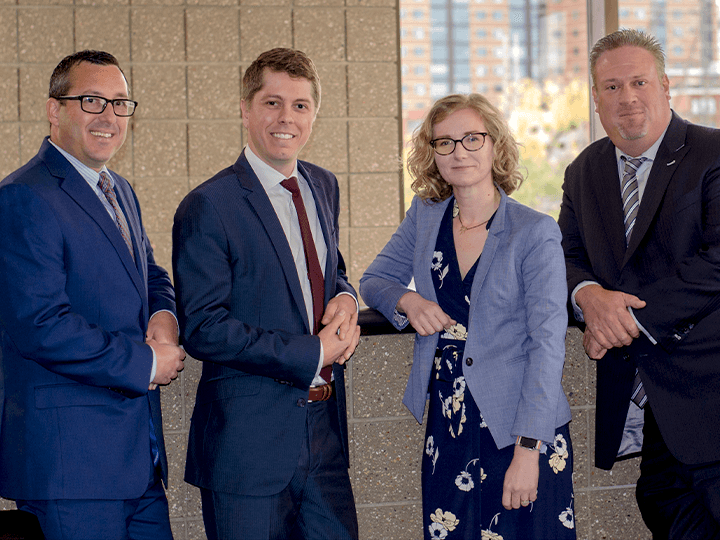 Over the top work horses at this firm.
"I wouldn't go anywhere else, especially with the group effort they put in here to make sure you get treated like a friend instead of just another client."
– John
I have had the best experience using this law firm.
"They have done so much for me and my family. I would highly recommend them to anyone and If I ever need anything I know where to go from now on."
– Heather