Armed Robbery
We Strive for Excellence
Grand Rapids Armed Robbery Lawyers
Protecting the Rights & Freedom of Michiganders
The state of Michigan regards the crime of armed robbery as one of the most extreme offenses that could occur. Many people are unaware that armed robbery is categorized as a capital offense – this means that those found guilty of committing it can be sentenced to spending the rest of their lives in prison.
People often assume that someone wearing a ski mask and waving a gun while robbing a bank is the prime definition of an armed robber. However, Michigan state laws have much broader definitions of armed robbery, which can often lead to unfortunate cases of miscommunication and wrongful charges. When you have been charged, reach out to our Grand Rapids armed robbery attorneys so that we can quickly assess your situation and start planning your defense. Trust the Rodenhouse Law Group to fairly and powerfully represent you.
What Classifies an Armed Robbery in the State of Michigan?
There are a number of aspects which determine if a charge is an armed robbery. Firstly, if any force is utilized in the event, even if it is not against the victim, this counts towards the robbery being of a "violent nature." Moreover, the event must include a case of larceny, or theft of money or property. Problematically, this includes the intent to steal something. Therefore, even if the accused did not leave the building with any stolen object, the prosecution could still accuse the defendant of simply being unsuccessful in their intention of committing larceny. Finally, the apparent perpetrator must have been armed at some point in the event – which would even include a case where the person picked up a nearby tool to use as self-defense.
Defending Against Armed Robbery Charges
People in jury panels often initially assume that there is a simple, clear-cut answer. However, in reality, armed robbery scenes often turn out to be a case of someone being in the wrong place at the wrong time. Accidentally trespassing on someone's property and trying to defend yourself if they suddenly react against you could easily be portrayed as an armed robbery by the prosecution. Alternatively, since armed robberies often occur in dimly lit places, eyewitnesses are commonly known to make mistakes in "identifying" the perpetrator. You can trust our lawyers to have an arsenal of defenses to preserve your rights and liberty during the trial.
Taking Proactive Steps
If you have recently been accused of committing armed robbery, your life and liberty are at stake. On account of the sheer seriousness of this capital offense, you will need lawyers who are extremely skilled and experienced at fighting such claims. Fortunately, our Grand Rapids armed robbery lawyers are highly familiar with utilizing the most powerful tactics in demonstrating the weakness of the prosecution. You can count on us to aggressively defend you throughout the entire trial.
Why Hire the
Rodenhouse Law Group?
Your Success Is Our Success
_______________
• Recommended by Colleagues & Clients
• Over 20 Years of Combined Experience
• Aggressive Legal Advocacy
• Personalized Approach For Every Client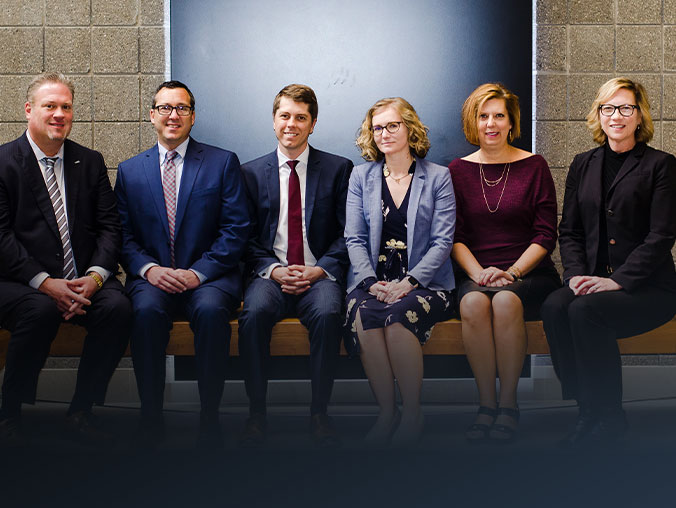 We understand our clients objectives, and want to exceed their expectations. We strive for excellence.
Recommended by Colleagues & Clients
We Take a Genuine Interest In Every Case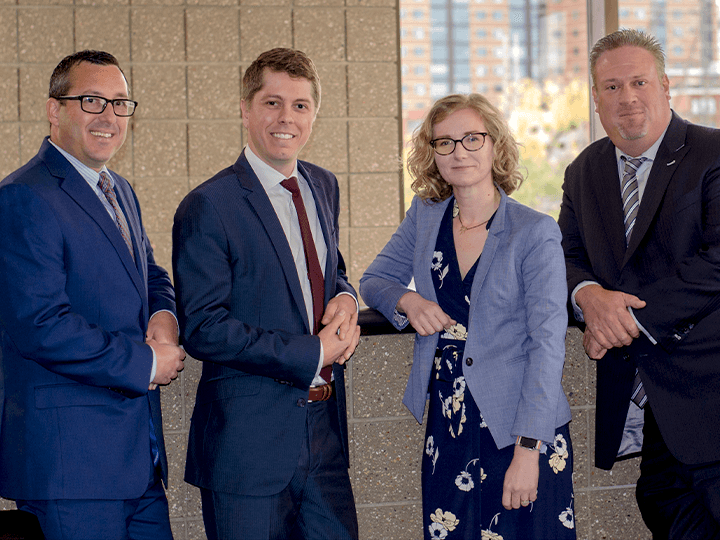 Over the top work horses at this firm.
"I wouldn't go anywhere else, especially with the group effort they put in here to make sure you get treated like a friend instead of just another client."
– John
I have had the best experience using this law firm.
"They have done so much for me and my family. I would highly recommend them to anyone and If I ever need anything I know where to go from now on."
– Heather