Misdemeanors & Felonies
We Strive for Excellence
Misdemeanors & Felonies in Grand Rapids
Personalized and Aggressive Legal Representation
Everyone makes mistakes, and everyone deserves a second chance. At Rodenhouse Law Group, our criminal attorneys are ready to defend individuals in court, no matter what misdemeanor or felony charges they face. Whether you feel you have been wrongfully accused of a crime or believe you are facing unfairly severe penalties, our Grand Rapids attorneys can assess your case and develop the aggressive defense strategy you deserve to fight for your right to a future.
What is a Misdemeanor?
Misdemeanor crimes are distinguished from felonies by the seriousness of the act, such as injury caused to another person, the value of the property allegedly taken, or the amount of drugs in a person's possession. Michigan classifies misdemeanors into 3 classes: misdemeanors punishable by up to 93 days in jail, misdemeanors punishable by up to 1 year in jail, and high court misdemeanors punishable by up to 2 years in prison.
Some examples of conduct that can be charged as a misdemeanor include:
Burglary
Property Theft
Reckless or Disorderly Conduct
Resisting Arrest
Theft
Trespassing
Vandalism
Violating a Restraining Order
What are the Penalties for Misdemeanors?
Misdemeanors punishable by up to 93 days in jail can be charged under state law or local laws.
Under state law, a person convicted of this misdemeanor can be sentenced to jail time and/or fined up to $500. 93-day misdemeanors include assault and battery, disturbing the peace, and embezzlement of property or money worth less than $200.
Individuals convicted of a misdemeanor punishable by up to 1 year in jail may face $1,000 in fines in addition to jail time. These misdemeanors could be larceny (property valued at $200-$1,000), shoplifting, and intentional discharge of a firearm (but without intent to injure).
High court misdemeanors

 

are punishable by up to 2 years in prison and/or a maximum fine of $2,000. High court misdemeanors include indecent exposure and negligent homicide by vehicle. High court misdemeanors are similar to felonies.
What is a Felony?
Felonies in Michigan are serious crimes that are punishable by more than 1 year in prison. Michigan law categorizes felonies into eight classes, from Class A to Class H. Class A felonies are the most serious felony crimes in Michigan.
Some examples of felony convictions include:
Burglary
Child Abuse
Criminal Sexual Conduct
Felonious Assault
Grand Theft
Kidnapping
Larceny
Manslaughter
Rape
Vehicular Manslaughter
Penalties for Felonies
Class A felonies include first and second degree murder, assault with a deadly weapon, and criminal sexual conduct in the first degree. Class A crimes are punishable by up to life in prison. Class B felonies, on the other hand, are crimes such as second degree arson, second degree child abuse, and child pornography. These felonies are punishable by up to 20 years in prison.
Class C felonies are punishable by up to 15 years in prison, and they include manslaughter, human trafficking, and robbery. Class D felonies are punishable by up to 10 years in prison and include larceny or embezzlement of property worth $20,000 or more and human trafficking.
Those convicted of carrying a firearm with unlawful intent, first degree shoplifting, and third degree home invasion are guilty of Class E felonies punishable by up to 5 years in prison. Marijuana manufacture, delivery, or possession with intent to deliver less than 5 kilograms are Class F felonies that carry up to 4 years in prison.
Crimes punishable by up to 2 years in prison are Class G felonies such as writing a bad check worth more than $500 and domestic assault convictions. Class H felonies, the lightest class of felony crimes, could issue alternatives to jail time such as probation, treatment, or electronic monitoring. Examples of Class H felonies include using a stolen ID to commit a felony and false representation to obtain personal information.
Let an Experienced Attorney Fight Your Charge
Misdemeanor and felony crimes in Michigan can become part of your permanent criminal record. If you are convicted of another crime later on, the court will consider your prior conviction and can impose a harsher sentence as a result. A conviction for even a minor crime can hurt you when you are looking for a job, applying to rent a house or apartment, or applying for a professional license. Convicted felons also lose the right to vote, carry firearms, and obtain certain professional licenses.
If you have been charged with a misdemeanor or felony, it will be critical to have a lawyer on your side to defend you. An experienced attorney can help argue for reduced or dismissed charges in court, as well as negotiate for reduced jailtime and fines. At Rodenhouse Law Group, we believe everyone deserves a passionate and knowledgeable advocate, no matter their case. Our lawyers are ready to put our years of experience to work on your case and address any questions and concerns that might arise.
Speak with one of our attorneys at Rodenhouse Law Group by dialing 616-451-4000 or filling out this online contact form to schedule a consultation today.
Why Hire the
Rodenhouse Law Group?
Your Success Is Our Success
_______________
• Recommended by Colleagues & Clients
• Over 20 Years of Combined Experience
• Aggressive Legal Advocacy
• Personalized Approach For Every Client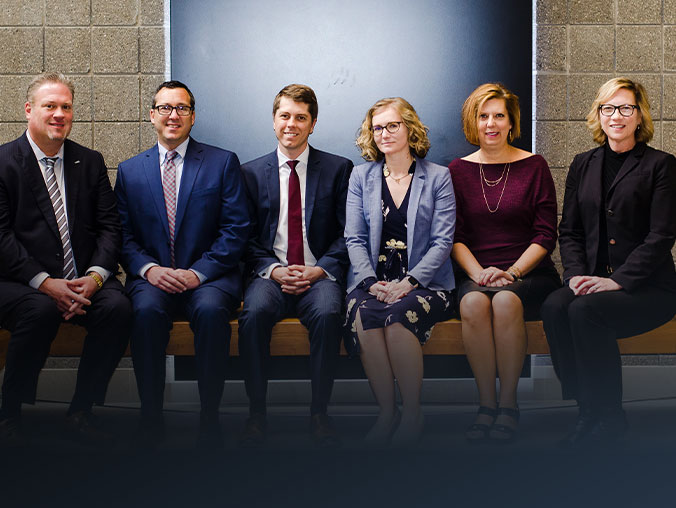 We understand our clients objectives, and want to exceed their expectations. We strive for excellence.
Recommended by Colleagues & Clients
We Take a Genuine Interest In Every Case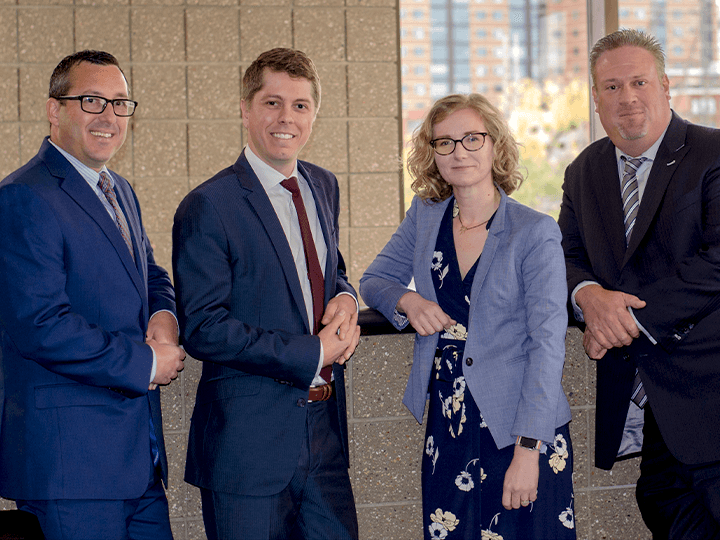 Over the top work horses at this firm.
"I wouldn't go anywhere else, especially with the group effort they put in here to make sure you get treated like a friend instead of just another client."
– John
I have had the best experience using this law firm.
"They have done so much for me and my family. I would highly recommend them to anyone and If I ever need anything I know where to go from now on."
– Heather