Drug Trafficking
We Strive for Excellence
Grand Rapids Drug Trafficking Attorneys
Client-Focused Representation
All drug-related cases in Michigan are treated stringently, but drug trafficking is considered to be one of the most serious in the state. Unlike other charges for possession, trafficking is considered to be a felony. This is why those who are convicted of trafficking drugs, even the mildest substances, are subject to undergo the harshest penalties. Police officials, prosecutors, juries, and judges are usually already biased against those accused as drug users in the first place, but there is even less room for mercy when it comes to defendants who are being charged with trafficking drugs.
If you or a loved one have been recently accused of this kind of crime, there is no time to waste. You must immediately get in touch with our drug trafficking lawyers in Grand Rapids so that the Rodenhouse Law Group can begin building your case.
Contact us now at 616-451-4000 because our dedicated team is ready to assuage all your fears regarding drug trafficking charges.
Intention to Traffic Drugs
In reality, drug trafficking and drug possession are 2 completely different things. However, the prosecutor can often claim that having a "large" amount of narcotics automatically means that you were intending to distribute or sell them to other people. Prosecutors do not even need to prove that you actually sold or distributed any drug, so long as they can claim you were intending on doing so.
The problem is that not only is this complete conjecture on the part of the law to claim that you were intending on trafficking drugs, but also that enforcement officials can interpret even extremely small amounts of substances, including 25 grams of cocaine or ecstasy, as being a "huge" and salable amount. Without a reliable lawyer, you could easily be paying at least $25,000 and spending 4 years in prison for such a crime.
What are the Penalties of Drug Trafficking?
The amount of time that you will have to spend in prison if you are convicted, along with the cost of fines you will have to pay, all entirely depend on the schedule or type of drug that you were accused of trafficking, as well as the amount. However, these are not the only consequences of being convicted.
Many people who have been convicted of trafficking drugs suffer long-term consequences, including:
Having a permanent criminal record that claims they are drug offenders
Losing their driver's license, even if the charge had nothing to do with driving
Having their professional or vocational licenses revoked, so they can no longer work as a nurse, teacher, doctor, pharmacist, or in any other licensed career
Losing custody or visitation rights with their children
Being denied current or future employment opportunities
Having to forfeit financial aid for education
Fighting Unfair Charges
Drug trafficking is clearly looked upon as being one of the most serious crimes in the state of Michigan. For simply transporting a tiny amount of an apparently minor substance like marijuana, you could be in prison for at least 4 years. The fact that prosecutors can convict victims on the supposed intent to deliver a drug, without even proving the transaction would ever take place, means that many innocent people have become victims of over-zealous law enforcement. Without the Rodenhouse Law Group at your side, it will be extremely difficult to convince an already-biased jury of your rights.
Why Hire the
Rodenhouse Law Group?
Your Success Is Our Success
_______________
• Recommended by Colleagues & Clients
• Over 20 Years of Combined Experience
• Aggressive Legal Advocacy
• Personalized Approach For Every Client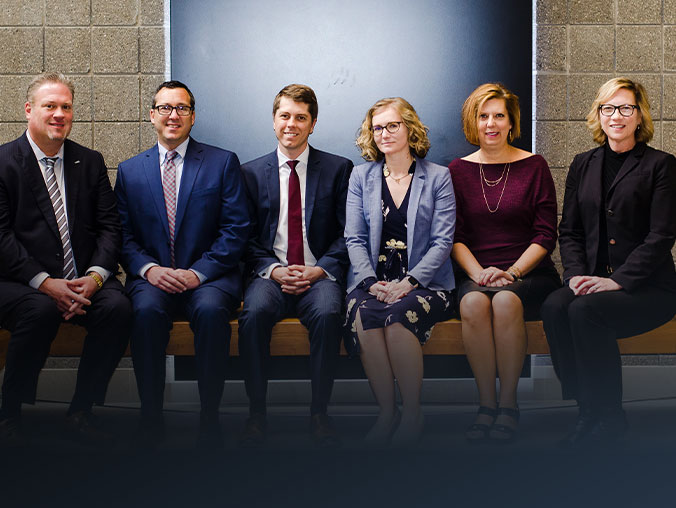 We understand our clients objectives, and want to exceed their expectations. We strive for excellence.
Recommended by Colleagues & Clients
We Take a Genuine Interest In Every Case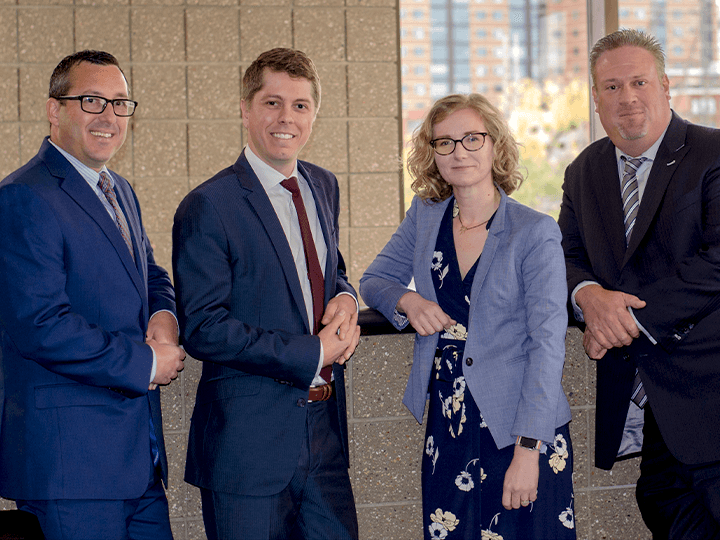 Over the top work horses at this firm.
"I wouldn't go anywhere else, especially with the group effort they put in here to make sure you get treated like a friend instead of just another client."
– John
I have had the best experience using this law firm.
"They have done so much for me and my family. I would highly recommend them to anyone and If I ever need anything I know where to go from now on."
– Heather