Drug Possession
We Strive for Excellence
Grand Rapids Drug Possession Lawyers
Five Decades of Combined Experience
Being convicted of having or carrying drugs in the state of Michigan is a serious matter. There has been a recent increase in drug-related charges being pressed against defendants all over the state. While there is certainly evidence for the negative side effects of long-term use of certain drugs, the real reason for the suddenly stringent fight against drugs has more to do with politicians' and law officials' desire to exhibit their positions of power, rather than deep care for those actually afflicted with addiction.
Unfortunately, the increased zeal against drugs means that officers are much more likely to accuse people of carrying or possessing drugs. We have encountered countless innocent people mistakenly identified as criminals on these baseless charges. Contact our Grand Rapids drug possession attorneys at Rodenhouse Law Group to represent your rights.
Call us at 616-451-4000 when you have any questions
or anxieties about drug possession.
Penalties for Drug Possession
If you have been convicted for possession of any amount of a controlled substance, the penalties are very harsh. You could be spending a few years, a few decades, or even the rest of your life serving in prison, depending on the charge. Moreover, most defendants have to pay high fees, with fines that range from thousands of dollars to even a million dollars. Even the lowest level of charge, that of a misdemeanor, can result in a year-long sentence and a $2,000 fine, but higher levels of felonies for different drug schedules only raise the bar of prison length and exorbitant fines.
Widespread Consequences of Being Convicted for Possession
Being fined and imprisoned are not the only negative issues that will affect you after being convicted for possession. No matter your sentence, you will suffer from many other impacts as well.
Just a few other adverse consequences that come from a possession charge include:
Having your driver's license suspended
Being permanently labeled as a drug offender on your criminal record
Being denied of renting or buying a house
Being denied the ability to apply for financial aid from federal agencies in order to attend college
Losing your current job or not being able to find future employment
Losing your professional license, whether for teaching, practicing law or medicine, etc.
Having your visa, citizenship application, or green card revoked
Aggressive Defense Against Bias
In today's political unrest, high-level officials are constantly making the claim that all drugs are extremely dangerous and even life-threatening to those who use them, despite the fact that such politicians usually do very little towards helping people struggling with addiction. The unfortunate result is that juries, judges, and prosecutors are much less likely to look upon an accused defendant with grace or understanding. To keep the court from sustaining its usual bias against drug crimes, you will need our powerful Grand Rapids drug possession lawyers to build an aggressive case.
Why Hire the
Rodenhouse Law Group?
Your Success Is Our Success
_______________
• Recommended by Colleagues & Clients
• Over 20 Years of Combined Experience
• Aggressive Legal Advocacy
• Personalized Approach For Every Client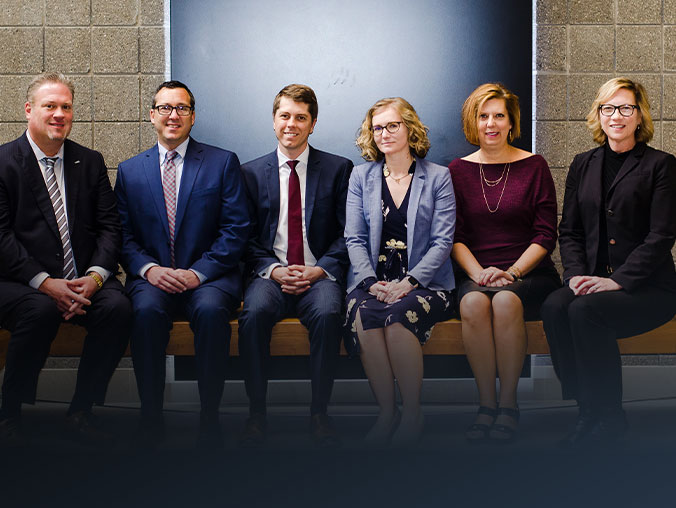 We understand our clients objectives, and want to exceed their expectations. We strive for excellence.
Recommended by Colleagues & Clients
We Take a Genuine Interest In Every Case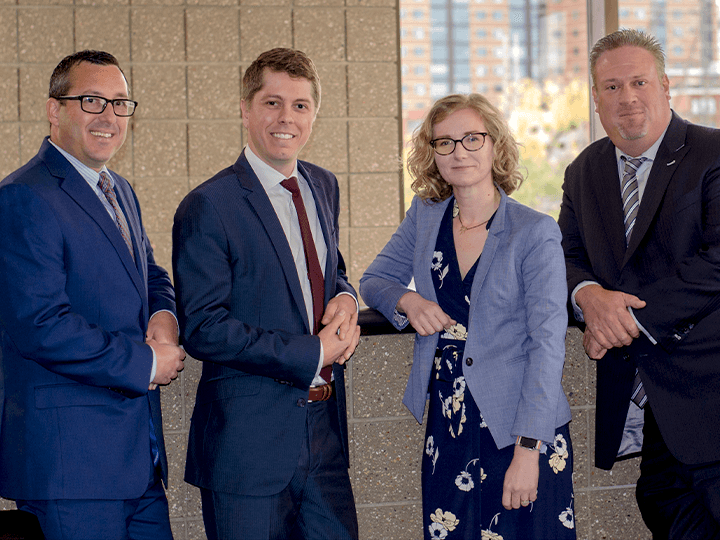 Over the top work horses at this firm.
"I wouldn't go anywhere else, especially with the group effort they put in here to make sure you get treated like a friend instead of just another client."
– John
I have had the best experience using this law firm.
"They have done so much for me and my family. I would highly recommend them to anyone and If I ever need anything I know where to go from now on."
– Heather