DUI/OWI
We Strive for Excellence
Grand Rapids DUI Attorney
Effective Defense for Drunk Driving Charges
When facing the charge of drunk driving, you need a zealous, knowledgeable, and aggressive advocate to represent your interests and protect your rights. Our attorneys understand the scientific, technical, and legal issues when it comes to providing an effective defense against the charge of drunk driving.
The experienced defense attorneys at Rodenhouse Law Group know how to challenge drunk driving charges by examining the credibility of the evidence collected, including:
Improper administration of field sobriety tests
Roadside and police station breathalyzer and blood alcohol level tests
Mishandled evidence
Indications of an improper stop
Rising blood alcohol concentration
Our Grand Rapids DUI/OWI attorneys will work hard to investigate the specifics of your case. By obtaining the police report, examining dash or body camera footage, radio traffic, and other evidence, our attorneys will help you mount the best defense and advise you on how to obtain the best outcome with your case. Our criminal law attorneys are well-known in the Grand Rapids and West Michigan legal community, and are respected for their knowledge, compassion, and experience.
Penalties for Drunk Driving
In Michigan, a DUI is a criminal offense that can lead to misdemeanor or even felony charges for repeat offenders. Michigan's drinking and driving statutes include a list of several different charges. These charges include: Operating Under the Influence of Intoxicating Liquor (OUIL), Operating While Visibly Impaired (OWVI), Operating While Intoxicated (OWI), and Driving Under the Influence (DUI).
Beginning in 2010, Michigan's drunk driving law also includes Operating with a High Blood Alcohol Content (BAC) for offenders who are found to have a BAC of .17 or more. Having a high BAC greatly increases the penalties that you may be facing – up to 180 days in jail, a fine of up to $700, up to 360 hours of community service, a 1-year license suspension, or an ignition lock on your vehicle with a breathalyzer test. In addition to alcohol, operating a vehicle while under the influence of illegal drugs is also prohibited and punishable by fines, driver's license suspension, jail time, treatment programs, and more.
Having a conviction for drunk driving can have a devastating effect on a person's future, and can lead to the following penalties:
First Offense:
Up to 93 days in jail
Fines between $100-$500
Driver's license suspension up to 6 months
360 hours if community service
Possible Ignition Interlock Device
Second Offense:
Up to one year in jail
Fines between $200-$1,000
Driver's license suspension for a minimum of one year
Minimum 60 days of community service
Ignition Interlock Device
Third Offense:
Up to five years in jail
Fines between $500-$5,000
Driver's license suspension for a minimum of one year
Minimum 60 days of community service
Ignition Interlock Device
Field Sobriety Tests
The Standardized Field Sobriety Test (SFST) is made of up 3 individual tests:
Horizontal Gaze Nystagmus (HGN) test –

 

For this test, the officer will observe the eyes of the person in question as they slowly move a pen or small object back and forth to look for indicators in each eye that the person is impaired.
Walk-and-turn test –

 

For this test, the officer instructs the person to take nine steps, touching heel-to-toe in a straight line and the return back. The officer is looking for signs of intoxication such as not being able to keep their balance or not following the instructions properly.
One-leg stand test –

 

For this test, the officer instructs the person to stand with one foot off the ground and hold it for about 30 seconds. The officer looks for signs of intoxication such as swaying, hoping or using their arms to balance.
Contact Us to Schedule a Free Consultation
Being charged with any of these crimes can be extremely stressful, but there is help available. If you or someone you know has been charged with drunk driving in West Michigan, you need an attorney that knows the law to help you in making the best possible decisions when going through the criminal defense process. Our criminal defense lawyers can help determine whether it would be in your best interests to try to procure a plea bargain with the State or proceed to trial. With our experienced Grand Rapids DUI defense lawyers at Rodenhouse Law Group on your side, you can be sure you have the best criminal defense available and can move forward with your life.
Why Hire the
Rodenhouse Law Group?
Your Success Is Our Success
_______________
• Recommended by Colleagues & Clients
• Over 20 Years of Combined Experience
• Aggressive Legal Advocacy
• Personalized Approach For Every Client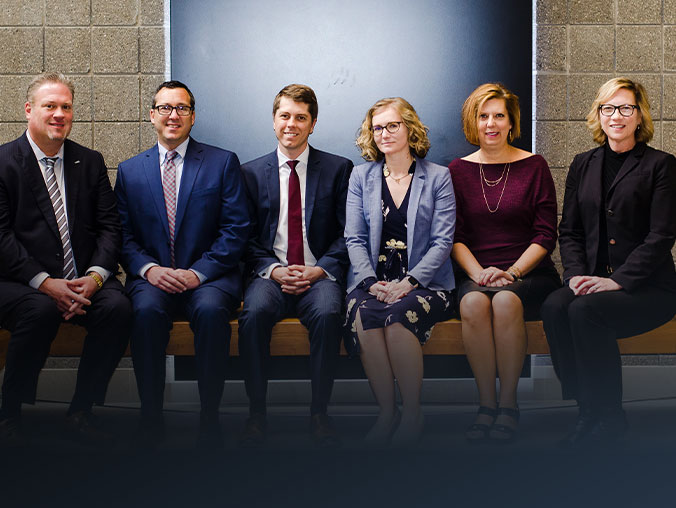 We understand our clients objectives, and want to exceed their expectations. We strive for excellence.
Recommended by Colleagues & Clients
We Take a Genuine Interest In Every Case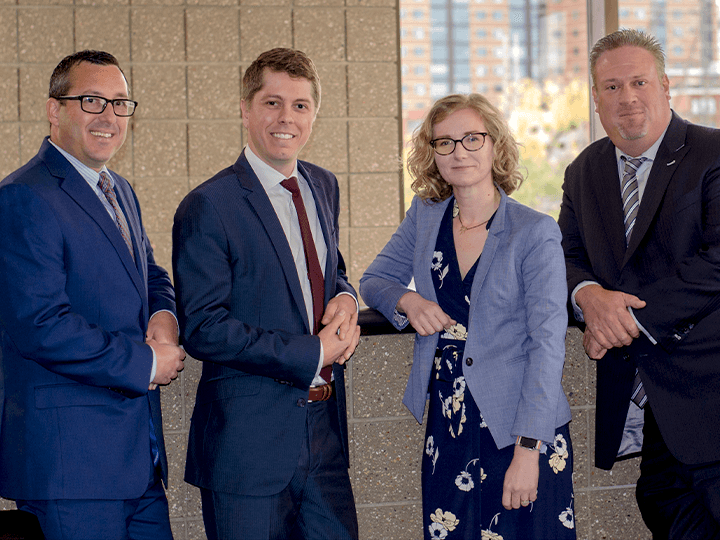 Over the top work horses at this firm.
"I wouldn't go anywhere else, especially with the group effort they put in here to make sure you get treated like a friend instead of just another client."
– John
I have had the best experience using this law firm.
"They have done so much for me and my family. I would highly recommend them to anyone and If I ever need anything I know where to go from now on."
– Heather