Weapons Charges
We Strive for Excellence
Grand Rapids Weapons Charge Attorneys
20 Years of Combined Criminal Defense Experience
One of the foundational rights of every American is the ability to defend themselves through the freedom of bearing arms. This right is so foundational that it is one of the first articles that was declared within our nation's constitution. However, despite the fact that there are multiple state and federal laws that are supposed to help weapon-owners with their legal rights, the laws of Michigan have recently reflected a stricter standard when it comes to any kind of "illegal" possession. In many regrettable situations, a citizen who legally owns and carries a weapon might accidentally walk into a location where weapons are banned and suddenly find themselves in jail for a situation that was not their fault.
Fortunately, our knowledgeable weapons charge lawyers in Grand Rapids are standing ready to defend you. You can trust the Rodenhouse Law Group to fairly represent you in the court of law.
Contact us now at 616-451-4000 to find the answers to any concerns regarding a weapons charge in Michigan.
How Weapons Are Defined in Michigan
Technically, there are many objects that can be used as weapons when one finds it necessary to defend oneself or others from a violent attack. However, the State of Michigan has a list of certain objects outlined as clearly being weapons, and thus must be carried and displayed according to specific weapons laws.
Some examples of these objects delineated as weapons include:
Pistols, machine guns, revolvers, shotguns, air guns, rifles, and any other type of firearm
Daggers and dirks
Blackjack
Razors
Folding knife that has a blade of at least 3 inches
Any type of stabbing instrument that does not fold and is double-edged
Bombs and grenades
Knuckles made of metal, like brass or steel
Machete or hatchet
Slingshot
Any weapon or instrument that could be categorized as being deadly or dangerous (such as spears, nunchucks, swords, bows and arrows, Chinese throwing stars)
Michigan's Concealed Weapons Laws
People usually assume that carrying a concealed weapon is only illegal for guns, such as rifles or revolvers. However, the weapons listed above also count under this law, even if they were only being carried for ornamental purposes. The key exception of this law is that of a hunting knife, since these can be legally concealed or displayed. However, this only counts when the knife is being used for hunting, so bringing it into a public area like a school or sports arena could result in a complicated situation where someone is accusing you of utilizing it as a weapon against other humans. Moreover, weapons inside vehicles, even those clearly displayed, are still considered as being "concealed." Failing to adhere to these complex and detailed laws could result in a $2,500 fine and even 5 years spent in prison.
What are the Penalties for Weapons Charges?
Being convicted of a weapons or firearm charge can greatly change your life. You could be facing lengthy prison sentences, large fines, and even losing your right to own a firearm. At Rodenhouse Law Group, we understand the severity of these charges and will fight hard to defend your rights.
Securing Your Rights
Recently, our country has been filled with much political unrest and outbreaks of violence. It is certainly understandable that authorities want to protect people from devastating shootings that can come from weapon mismanagement. Yet the complexity and constant change of these legal details make it very easy for a mistake to occur that can quickly result in jail and a steep fine. It is crucial that you reach out to our weapons charge attorneys in Grand Rapids so we can protect your right to bear arms as an American citizen.
Why Hire the
Rodenhouse Law Group?
Your Success Is Our Success
_______________
• Recommended by Colleagues & Clients
• Over 20 Years of Combined Experience
• Aggressive Legal Advocacy
• Personalized Approach For Every Client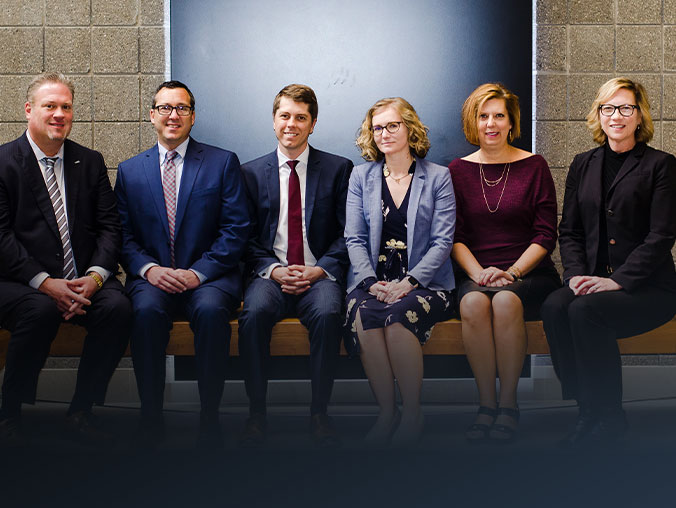 We understand our clients objectives, and want to exceed their expectations. We strive for excellence.
Recommended by Colleagues & Clients
We Take a Genuine Interest In Every Case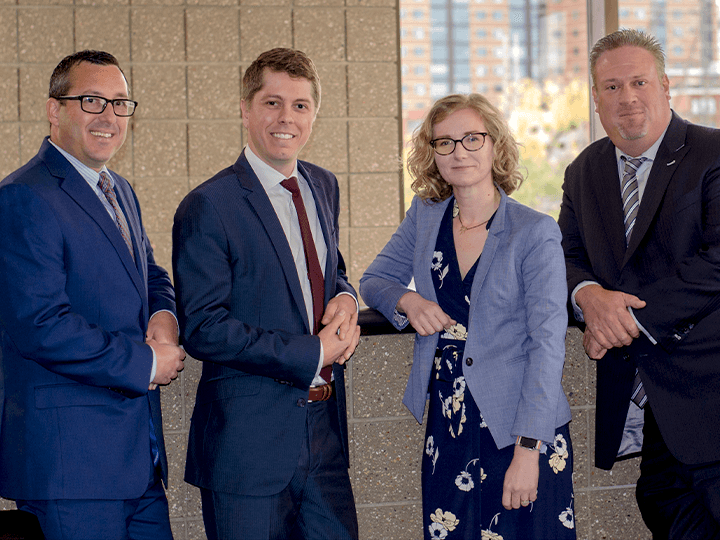 Over the top work horses at this firm.
"I wouldn't go anywhere else, especially with the group effort they put in here to make sure you get treated like a friend instead of just another client."
– John
I have had the best experience using this law firm.
"They have done so much for me and my family. I would highly recommend them to anyone and If I ever need anything I know where to go from now on."
– Heather